"If you would like to be part of an experience to make change against food waste, and would like to witness how we can turn food surplus into delicious delights, this is an event for you!
You will enjoy a Free food buffet prepared by our creative chef(s) and all coming from rescued food ingredients because they were unsold, unused because of shape or excess stock (and of course still perfectly edible!)."
"Eat Save Love" organisiert das erste Food Rescue Event imhinterhaus. Ein Abend voll Genuss – köstliches Essen begleitet von Wein, tolle Musik und viele fröhliche Gesichter ringsum! Danke vielmals für die geile Zeit!
Termin: Freitag, 13. Juli, 19:00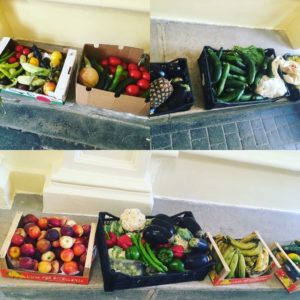 "We are a few things:
Support Food rescue
Create delicacies from food that would have been otherwise wasted
Help cooks practice their skills and gain visibility
Help Entrepreneurs and startups showcase their business"